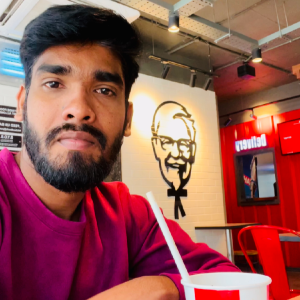 Avinash Mogaveera
DATE OF BIRTH :
14 May 1990
MARITAL STATUS :
unmarried
MOTHERS NAME :
Saraswathi
FATHERS NAME :
Krishna Mogaveera
FATHERS BARI :
Will Update Soon
EDUCATION :
B.E. Mechanical Engineering
PROFESSION :
Mechanical Design Lead Engineer for Terex India (US Based MNC)
RESIDING PLACE :
Bangalore
BRIEF ABOUT YOU :
At present I am working for Terex India (MNC) as Mechanical Lead Design Engineer. I am supporting for Italy and US team on new product design and development. Earlier I have worked for HCL Technologies and Allegis Group.Interested profiles can reach out to me for the further discussion. Thank you
BRIEF ABOUT PARTNER PREFERENCE :
A professional woman who is determined and intelligent in a way that makes me to better myself in order to not be left behind. Also a woman with a gentle kindness that makes everyone lives easier.Looking for someone who teaches me to lower my guard and express myself in ways I never would've imagined.Thanks for visiting my profile.
SIMILAR MOGAVEERA MALE PROFILES