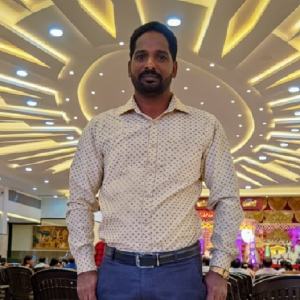 Mahesh kotian
DATE OF BIRTH :
10/11/1982
TIME OF BIRTH :
00.32 am midnight
MARITAL STATUS :
unmarried
MOTHERS NAME :
Sharadha Kotian
FATHERS NAME :
Narayana Karkera
EDUCATION :
I. T. I in Ship Pollution Control
PROFESSION :
Pollution Control Supervisor (Sadhav Shipping Limited)
WORK PLACE :
NMPT panambooru Mangalore
RESIDING PLACE :
Hejamady
SIBLINGS :
2 Elder Sisters and One Younger Sister (all married)
BRIEF ABOUT YOU :
I am a Simple Human Being. Want to Make a Peaceful Life After Marriage.
BRIEF ABOUT PARTNER PREFERENCE :
Expecting Simple and Understanding Girl.
SIMILAR MOGAVEERA MALE PROFILES