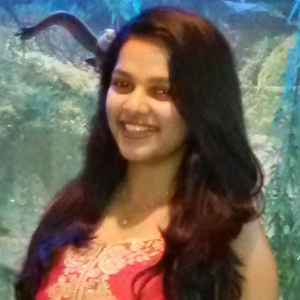 Dr. Arpita Chandrashekhar Amin
NAME :
Dr. Arpita Chandrashekhar Amin
DATE OF BIRTH :
14th April 1994
MARITAL STATUS :
unmarried
MOTHERS NAME :
Neena Amin, Working in Reserve Bank of India as a Deputy General Manager
FATHERS NAME :
Chandrashekhar Amin, retired as Officer from Reserve Bank of India
PROFESSION :
Research Executive with an NGO, Basic Health Services,Udaipur.
SIBLINGS :
Younger   Sister : Aashita Amin, Architect
BRIEF ABOUT YOU :
a) Bachelor of Dental Surgery, Dr. D. Y. Patil College, Pune. b)  Master of Public Health, University of Edinburgh.
BRIEF ABOUT PARTNER PREFERENCE :
Reqd.minimum above 5'9" height
SIMILAR MOGAVEERA FEMALE PROFILES