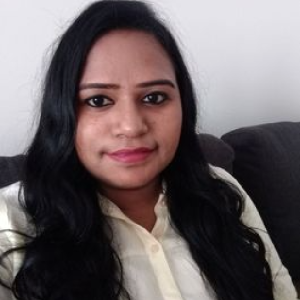 Priyanka Salian
BIRTH PLACE:
Mumbai, Maharashtra
DATE OF BIRTH :
16 August 1988
PARENTS MOBILE :
8197414450 (MOM)
E-MAIL :
salianpriyanka@yahoo.com
MARITAL STATUS :
unmarried
MOTHERS NAME :
Hemalatha Salian
FATHERS NAME :
Late Padmanabha Salian
EDUCATION :
Bachelor of Engineering (Electronics and Communications)
PROFESSION :
Manager in Commonwealth Bank of Australia
WORK PLACE :
Commonwealth Bank of Australia, Manyata Tech Park
RESIDING PLACE :
Bengaluru
SIBLINGS :
1 younger brother - unmarried
BRIEF ABOUT YOU :
Am strong willed, opinionated and independent working woman working and settled in Bengaluru.I enjoy travelling and a foodie at heart so I do enjoy different cuisines. Love reading book in my free time. Blessed to be able to fullfill my dreams and ambitions.Stay with mom and younger brother. Dad passed away last year.
BRIEF ABOUT PARTNER PREFERENCE :
He should be educated (preferable with Engineering degree), independent and understanding person. As both would be working should be able to understand and share responsibilities and prefer someone residing in Bengaluru only.
SIMILAR MOGAVEERA FEMALE PROFILES