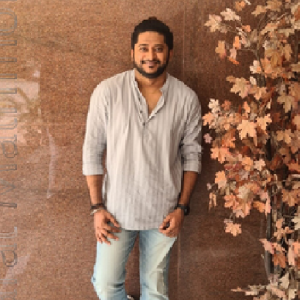 Kiran gopal Mendon
NAME :
Kiran gopal Mendon
DATE OF BIRTH :
21 November 1990
MARITAL STATUS :
unmarried
MOTHERS NAME :
late Shashikala Mendon
FATHERS NAME :
late Gopal Mendon
EDUCATION :
B.Sc. IT / Computer Science
PROFESSION :
Software Professional, Earns Rs. 12 - 14 Lakhs annually
WORK PLACE :
Software Professional, Tata Consultancy Services Ltd
RESIDING PLACE :
Lives in Navi Mumbai, airoli
SIBLINGS :
1 Sister, Married
BRIEF ABOUT YOU :
My brother has a Bachelor's degree and he is employed in private Sector as a software professional currently based in Navi Mumbai. We come from a middle class, nuclear family background with moderate values.
BRIEF ABOUT PARTNER PREFERENCE :
SIMILAR MOGAVEERA MALE PROFILES