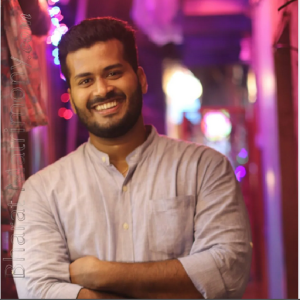 Kishan Kanchan
BIRTH PLACE:
Udupi, Karnataka, India
DATE OF BIRTH :
12-October-1992
MARITAL STATUS :
unmarried
EDUCATION :
B.Com. Degree from University Of Mumbai, Kalina Campus
PROFESSION :
Accounts / Finance Professional, Sodexo Food Solutions India Pvt. Ltd. Ces
RESIDING PLACE :
Lives in Mumbai, Maharashtra, India
SIBLINGS :
1 Brother, Married
BRIEF ABOUT YOU :
Father is retired, Mother is a homemaker.
BRIEF ABOUT PARTNER PREFERENCE :
SIMILAR MOGAVEERA MALE PROFILES