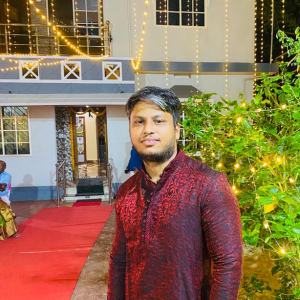 srikanth kunder
DATE OF BIRTH :
31 December 1989
MARITAL STATUS :
unmarried
MOTHERS NAME :
Jayanthi Salian
FATHERS NAME :
Ramesh Kunder
PROFESSION :
Software Engineer
WORK PLACE :
American Express, Bangalore
RESIDING PLACE :
Bangalore
BRIEF ABOUT YOU :
I am working as a Software Engineer for a Pvt Company.I beleive I am honest and good Chartered.
BRIEF ABOUT PARTNER PREFERENCE :
Looking for a life partner working in Bangalore. Earns decent and good charactered.
SIMILAR MOGAVEERA MALE PROFILES