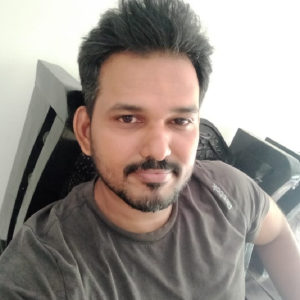 Varun mendon
DATE OF BIRTH :
12/01/1987
MARITAL STATUS :
unmarried
MOTHERS NAME :
Anusuya Mendon
FATHERS NAME :
Thukaram Salian(passed away)
RAASHI :
Vrishabha Rashi(Taurus)
PLACE :
Mangalore ,Mangladevi.
EDUCATION :
BE Mechanical
WORK PLACE :
Currently working as a Supervisor of fishing boat in mangalore bunder.
SIBLINGS :
1 Elder sister & 1 younger sister both Married
BRIEF ABOUT YOU :
Varun Mendon has a bachelor degree in mechanical engineering and currently he is employed as supervisor for fishing boat at Mangalore dock. Earlier he was working in Dubai and had to come down to Mangalore, coz of his father's health but unfortunately lost his father a 5 months back .
BRIEF ABOUT PARTNER PREFERENCE :
He is living with his mother in Morgansgate Mangalore . His eldest sister(mba) is been married and settled in Bombay, younger sister (MCom) is married and settled down in Mangalore. Family of modern and traditional who are fun loving and believes in live and let live.
SIMILAR MOGAVEERA MALE PROFILES