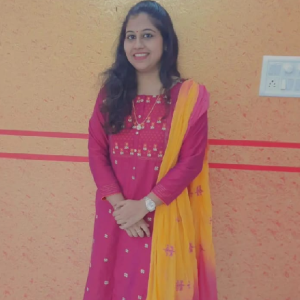 Jyothi kunder
DATE OF BIRTH :
16 Jan 1991
MARITAL STATUS :
divorced
MOTHERS NAME :
Vimalakshi Puthran
FATHERS NAME :
Vishwanath Kunder
EDUCATION :
Bcom(hons), Company Secretary
PROFESSION :
Admin officer
WORK PLACE :
GAIL Gas Ltd
RESIDING PLACE :
Surathkal
BRIEF ABOUT YOU :
Born and brought up in Mumbai.Currently residing in Surathkal. I believe in hardwork and being independent.I value traditions as well as modern approach towards life.Looking for someone who can understand me and share similar views in life.I enjoy cooking, travelling and Enjoying little things in life..I enjoy peace in life, I believe in live nd let live.
BRIEF ABOUT PARTNER PREFERENCE :
Should be hardworking and independant and understanding.Soft nature.Less argumentative person.
SIMILAR MOGAVEERA FEMALE PROFILES