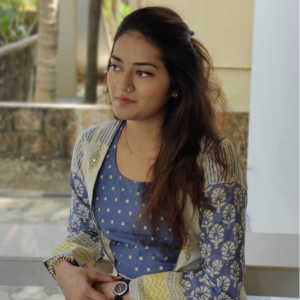 POOJA
BIRTH PLACE:
CHEMBUR MUMBAI
DATE OF BIRTH :
15TH AUGUST 1991
MARITAL STATUS :
unmarried
MOTHERS NAME :
MEGHAMALA SALIAN WORKING AS ASST MANAGER WITH NATIONALISED BANK
FATHERS NAME :
SURESH SALIAN, RECENTLY RETIRED FROM NATIONALISED BANK AS AGM
MOTHERS BARI :
SURYAVANSHI. MAHARASHTRIAN
EDUCATION :
b.com, mba hr
PROFESSION :
MANAGER HR WITH PVT FIRM IN ANDHERI
NATIVE PLACE :
HEJAMADI DK .MOM NATIVE PLACE NIPPANI, BELGAUM
RESIDING PLACE :
WE RESIDE IN KURLA
SIBLINGS :
POOJA HAS A YOUNGER SISTER WHO IS PURSUING HER ENGINEERING MASTER'S DEGREE IN GERMANY
BRIEF ABOUT YOU :
BORN AND BROUGHT UP IN MUMBAI. SHE IS AN INDEPENDENT INDIVIDUAL WITH A PLEASING PERSONALITY.
BRIEF ABOUT PARTNER PREFERENCE :
IF YOU ARE ABLE TO RELATE AND CONNECT TO US PLEASE FEEL FREE TO CONTACT US
SIMILAR MOGAVEERA FEMALE PROFILES