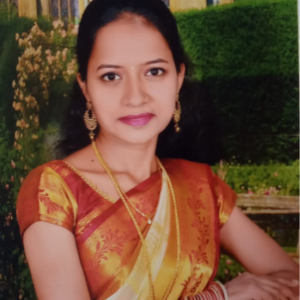 Shailaja Anand Puthran
NAME :
Shailaja Anand Puthran
DATE OF BIRTH :
15th June 1987(Time 4:05 pm)
MARITAL STATUS :
unmarried
MOTHERS NAME :
Sharada Anand Puthran
FATHERS NAME :
Anand Koraga Puthran (Deceased)
PLACE :
Jogeshwari-(East)
EDUCATION :
B A Economics from Mithibhai, LLB from Mumbai University
WORK PLACE :
Tata Consultancy Services
NATIVE PLACE :
Father Native : Kumbashi. Mother Native : Trasi
SIBLINGS :
Brother : Pravin Puthran, Kiran Puthran. : 2 Brother One Eldest and One Younger
BRIEF ABOUT YOU :
Postal Address : 2/14 Mata Prasad Mishra Nivas, Ramwadi, Jogeshwari-(East)
BRIEF ABOUT PARTNER PREFERENCE :
Looking For Decent, Qualified Graduate Working For Ltd/Pvt Company, Having Accommodation.
SIMILAR MOGAVEERA FEMALE PROFILES