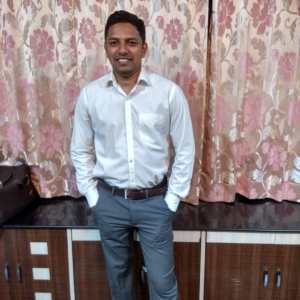 Atul Shriyan
DATE OF BIRTH :
16 June 1985
MARITAL STATUS :
unmarried
MOTHERS NAME :
Indira Shriyan
FATHERS NAME :
Mohan Shriyan
EDUCATION :
Diploma Mechanical Engineering
PROFESSION :
Presently I am working as an Operation Executive in Mukand Ltd.
WORK PLACE :
Mukund Ltd, Kalwa
NATIVE PLACE :
Muloor,Kapu
RESIDING PLACE :
Dombivli
SIBLINGS :
Elder Sister Married
BRIEF ABOUT YOU :
Hi I am Atul. I reside in Dombivali with my father. I am a Mechanical Engineering professional. Presently I am working in a Bajaj Group Manufacturing Company as an Operation Executive. I like playing sports, travelling, etc. Looking for a suitable partner.
BRIEF ABOUT PARTNER PREFERENCE :
SIMILAR MOGAVEERA MALE PROFILES