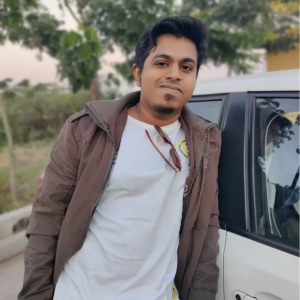 Tushar kotian
DATE OF BIRTH :
13.07.1989
MARITAL STATUS :
unmarried
MOTHERS BARI :
Suvarna - Polipu
FATHERS BARI :
Kotian - Yermal Bada
EDUCATION :
B Sc. Animation, visual effects nd business development, 3D nd VFX program
PROFESSION :
Animator with Self employed in Animation documentary
WORK PLACE :
Self- Employeed- Milestone Studios
RESIDING PLACE :
I c colony, Borivali west
BRIEF ABOUT YOU :
Ours is an upper middle class family, originally from Polipu, udupi, with moderate values. His parents run a business. He has 2 brothers (01 married).
BRIEF ABOUT PARTNER PREFERENCE :
SIMILAR MOGAVEERA MALE PROFILES