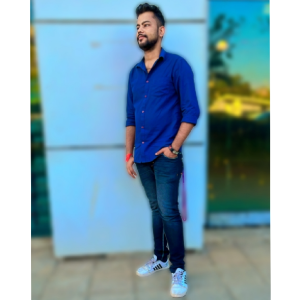 Vijay Mogaveera
BIRTH PLACE:
Byndoor, Karnataka
DATE OF BIRTH :
16 January 1992
PARENTS MOBILE :
8879959259
E-MAIL :
mogaveer20@gmail.com
MARITAL STATUS :
unmarried
MOTHERS NAME :
Gauri Mogaveera
FATHERS NAME :
Ananda Mogaveera
MOTHERS BARI :
Kundar Bali
FATHERS BARI :
Gangar Bali
PROFESSION :
Data analytist
NATIVE PLACE :
Byndoor, Karnataka
RESIDING PLACE :
Ananda nilaya Near Byndoor market
SIBLINGS :
2 sisters ( 1 Married )
BRIEF ABOUT YOU :
Hi, I am a kind-hearted and family-oriented person with a passion for cooking and traveling. I believe in mutual respect and open communication in a marriage. I am looking for an honest, caring partner with similar values. I value family traditions and am excited to start my family with someone special.
BRIEF ABOUT PARTNER PREFERENCE :
I am looking for a soulmate, who is understanding, down to earth, lives and enjoys every moment of life, who will be my best friend for life.. !!
SIMILAR MOGAVEERA MALE PROFILES