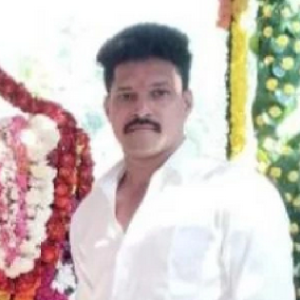 Yogisha Yogi
MARITAL STATUS :
unmarried
Yogisha Yogi
Profile created by Sibling
33 yrs, 5' 11" , Taurus
Never Married Kannada
Lives in Bengaluru, Karnataka
Hindu, Mogaveera
Banking Professional
Bachelors degree in Arts / Design from BES college in jaynagar
Earns INR 2 Lakh to 4 Lakh annually
About Yogisha Yogi

Profile Created by Sibling
I am looking for a suitable partner for my brother.
He has completed his B.A. He believes in having a blend of modern & traditional values and balancing professional & family life.
Please get in touch in case you like my brother's profile.
Hobbies & Interests
Designing
Movies
Sports
Running
Pets

Lifestyle

Non-Vegetarian

Background

Hindu, Kannada
Mogaveera
Lives in Bengaluru, Karnataka, India

Horoscope Details

Born on 24-Apr 1990

Family Details
His father is retired and his mother is a homemaker. He has 2 brothers (2 married).
Education & Career

B.A - Bachelor of Arts
Arts / Design
Banking Professional with EQUITAS small finance Bank limited
Earns INR 2 Lakh to 4 Lakh annually
Invitation sent.
SIMILAR MOGAVEERA MALE PROFILES