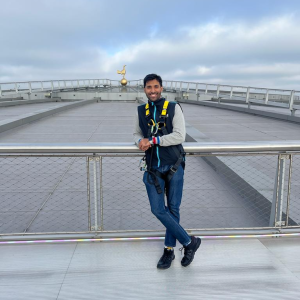 Gaurav Bangera
DATE OF BIRTH :
06 February 1989
MARITAL STATUS :
divorced
MOTHERS NAME :
Sudesh Bangera
FATHERS NAME :
Mohan Bangera
EDUCATION :
Post Graduate
BRIEF ABOUT YOU :
I am highly qualified individual with a PGDM from NMIMS and a Bachelor of Science in Information Technology. I currently work as a Sr. Associate at JP Morgan in Mumbai. I am into active lifestyle and foodie at heart. I do enjoy traveling and have keen interests in sports.
BRIEF ABOUT PARTNER PREFERENCE :
Tall, good looking,educated and an independent girl who is understanding. Preferred a girl residing from Mumbai and a working professional to understand and share responsibility.
SIMILAR MOGAVEERA MALE PROFILES